In praise of frost: winter games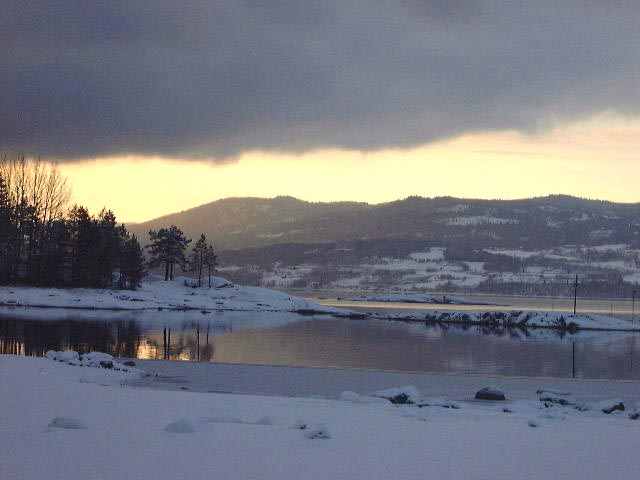 Mj°sa is the largest Norwegian lake, and up to 400 meters deep. Since the water level sinks during the winter, no water is left under the ice near the coastline, and playing is safe...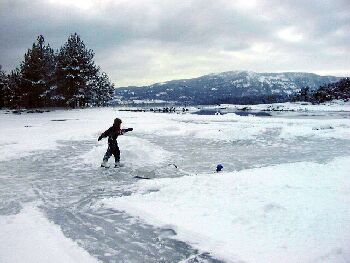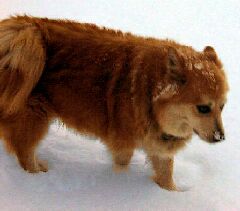 Snow-free at last! Much snow clearing is needed to get skating space.
But the dog Laki doesn't get the point of clearing snow. "Why, they are only doing it slippier for me?"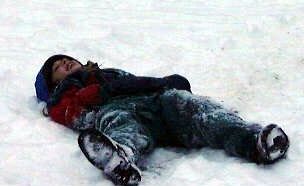 The dog does have a point, and it applies even more to its less stable, two-legged friends.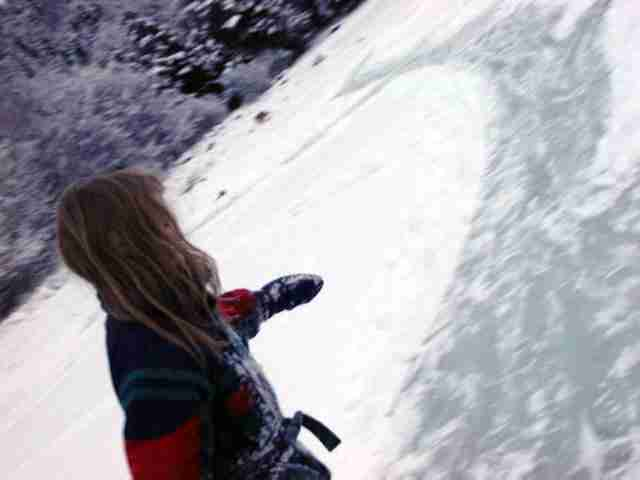 But then, mastering speed and turns is a victory worth it, isn't it?