Myoga flowers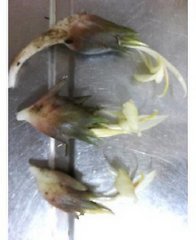 From Yachiho's blog, translated by me. Myoga is a sort of wild ginger.
This is first time we harvest myoga.
You can tell from the shape that we were a bit late... Its flowers are blooming already.
The lovely flowers remind one of kanna. For some reason that made me laugh. :-).
Next year we can eat myoga.