Siobhan Davies's voice softens passionately
when she explains her thoughts about dance:
The athletic stuff and dance as "getting up on the stage and looking strong and beautiful" is not what she's interested in doing. Rather, she wants to choreograph on people who let go of their surface tensions and work with the body and its memories.
<!IMG SRC="foto9.jpg" WIDTH="182" HEIGHT="415" BORDER="0" ALT="SDC-Dancer">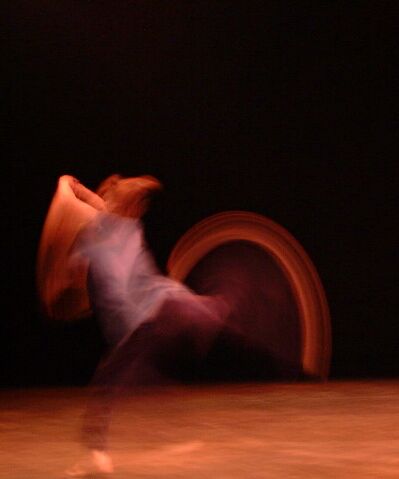 Yet noone can say that her dancers are un-athletic or not beautiful on stage when they step forward to perform small, flowing sequences, raw material for a new full-length piece.
The dancers are precise, sharp, fast - as recognised by the camera: Even movement blur is clear and unambiguous.
Several of them have experience from more technically, or rather athletically orientated companies. They've chosen to join this company to work in new directions, to release into a new clarity.
Is her methods then inward-looking and without thoughts of shape, space and time?
Davies says the company is careful to "balance" the inward-playing with outward-play, working with the "fundaments of dance". She does not want a polarisation between those, she wants to explore both fronts.
What she does not normally explore, is dance with a content or theme outside itself. For Davies, the movement is the epic, the storyline, the focus. Does this make her dance pieces less accessible? She hopes - and believes - this is not the case, and supports her view telling us of several experiences suggesting otherwise.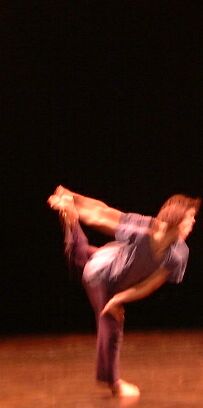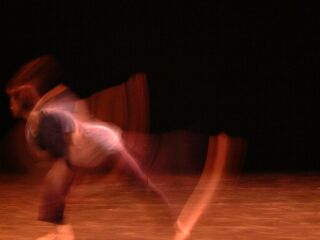 Still, her pieces do have a reputation for being formal and inaccessible. But even when you feel you have no clue to the inspiration of the choreography, Siobhan Davies and dancers are worth watching for their passion. Since "passion" is a dangerously faceted word: this is not the show-off, dramatic, bragging style, just the alertness of "passion" within the soft clarity of their movements.